I grew up in the 90s, where you were somebody if you showed up to school with a pair of Jordans. Yes, we were that materialistic. Basketball players and signature shoes were ingrained in our culture from when I started elementary school in 1994 throughout my high school years – there was definitely no room for NFL signature shoe.
Some kids played basketball and wore the shoes of the players they liked the most, including Allen Iverson, Grant Hill, Scottie Pippen, and Kobe Bryant. I wasn't much of a basketball fan, my passion was football. Unfortunately for me and my desire to want to rep my favourite NFL players through my choice of footwear, there weren't many options. 
The NBA absolutely dominated the sneaker game but there were however a few football players that did transcend the football field and make themselves enough of a household name to be worthy of a signature shoe. 
Here's my list of the top 5 NFL Signature shoe of all time
#5 – Jordan Super Freak – Randy Moss
It should be a little surprise for NFL lovers that Randy Moss premiers our list of NFL signature shoe. These sneakers/cleats were very much like Randy Moss himself, they were elusive and one of a kind. To this point in history, no other NFL player had ever signed a deal with Jordan brand.
As a kid, I searched every sporting goods store I could get my parents to drive me to and never once found them. The only time I ever laid eyes upon them in person was at a football camp at Hofstra University my Sophomore year of High School, back in 2003. In college I managed to get my hands on a pair of Marvin Harrison's signature Jordan cleats but that was the closest I ever got to purchasing the Jordan Super Freak.
#4 – Nike Zoom Vick 1 – Michael Vick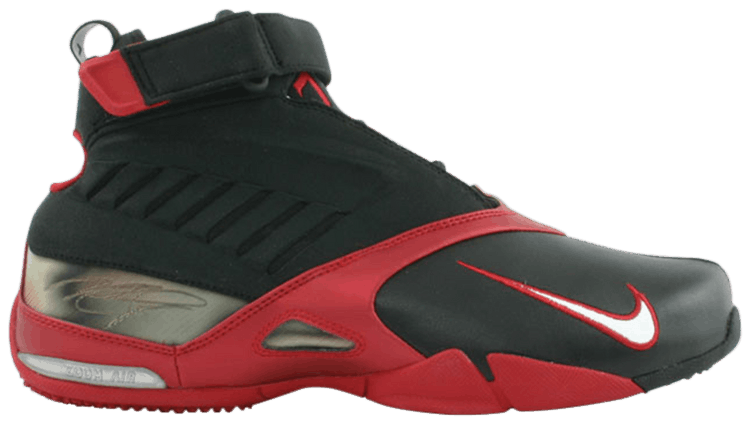 Next on our list of best NFL signature shoe is Randy Moss. Moss was 1 of a kind, he was a household name, and he set the NFL world on fire. Michael Vick was all that and then some. Michael Vick demanded the attention of every football fan in the nation starting with his days as the quarterback for Virginia Tech.
READ ALSO: T2T, Dynasty Rookie Superflex Mock Draft
During my lifetime, to that point, there had never been a quarterback as electric as Michael Vick. It was only fitting that Nike released the Zoom Vick 1 during the 2003 NFL season. Like some of the most iconic Jordan sneakers of all time, the Zoom Vick 1 primarily came in red and black, the primary colors of the Atlanta Falcons. 
#3 Nike Zoom Turf 96 – Barry Sanders
I remember shopping for school clothes during the summer leading up to 4th grade, that's when I laid my hands on the Barry Sanders Nike Zoom Turf shoes. These shoes were the first signature shoe I can ever recollect wearing. I was a Cowboys fan and Emmitt Smith was my guy but even I couldn't deny the fact that Barry Sanders was currently the most electric man in football. Little 10-year-old me arrived on the 1st day of 4th grade wearing the most electrifying shoe at all of North Main St. school.
#2 – Nike Diamond Turf (NFL signature shoe) – Deion Sanders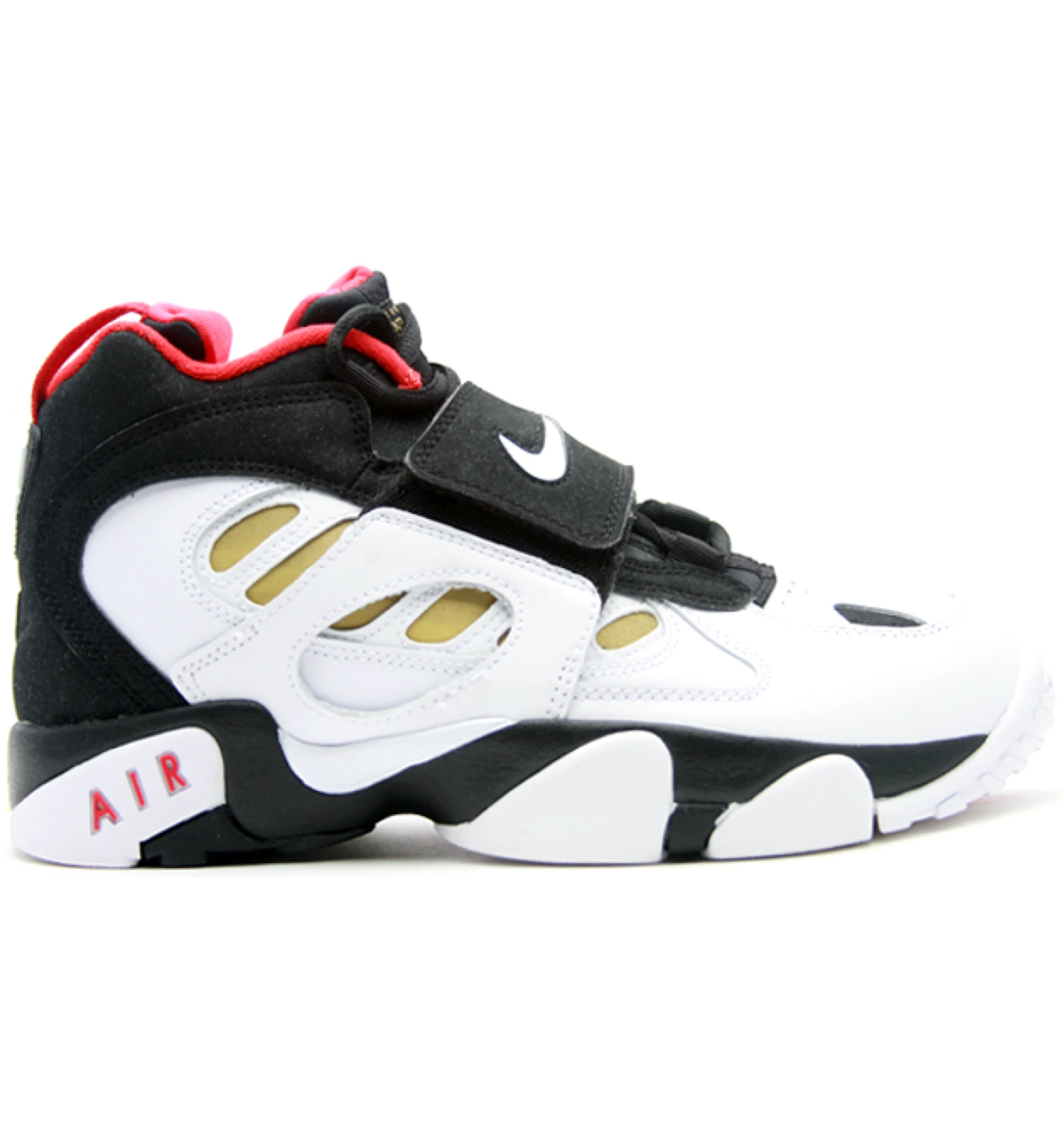 It was really tough for me not to choose the Nike Diamond Turf as my number 1 shoe but though these shoes were almost as cool as Deion Sanders themselves, there was no way you could ever look as cool as Deion did when he wore them. Like Michael Vick and the Zoom Vick 1, Sanders played for the Falcons and these shoes were originally designed with a black and red colorway. Everything about Deion was iconic, top to bottom. These shoes were the exclamation point at the end of Deion's statement.
#1 – Nike Air Trainer 3 – Bo Jackson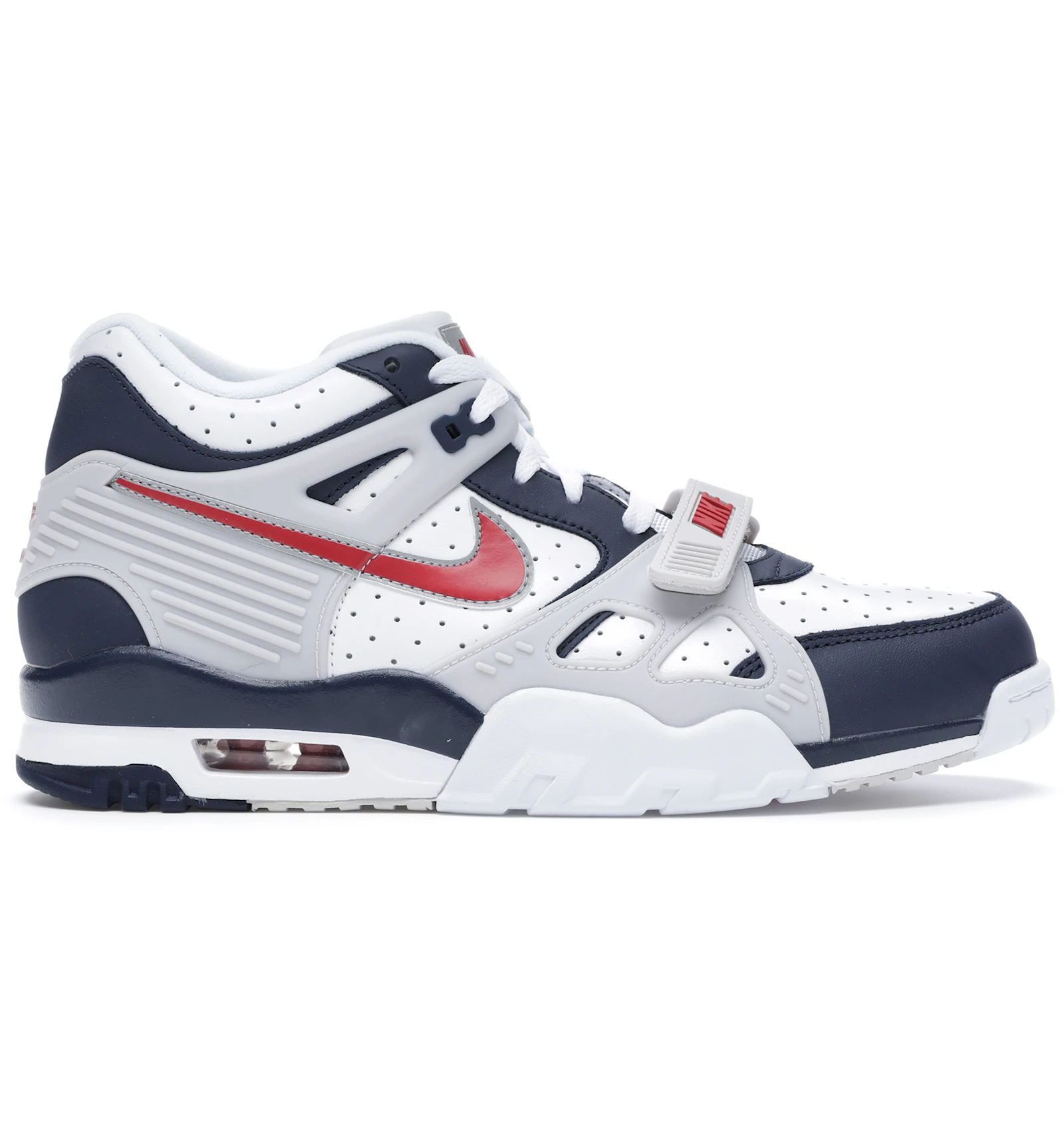 And Number 1 on our list for the best NFL signature shoe is no other than the enigma Bo Jackson. Michael Jordan and Tom Brady are both arguably considered the GOAT in their respective sport but Bo Jackson is left to a category of his own.
Bo Jackson is a real-life superhero, that belief was cemented when ESPN released their 30 for 30, "You Don't Know Bo". The "Bo Knows" marketing campaign had a massive impact on pop culture and sports fans of the late 80s and early 90s. The campaign was incredible, Bo is larger than life and the Nike Air Trainer 3s are clean as hell. I don't think there is any other shoe on this list that I would still currently wear. For all of those reasons, the #1 slot belongs to the Air Trainer 3s.
On The Clock NFL Draft Show Ep. 17 – 2024 NFL Draft Prospects!