Keep an eye out for this article every Tuesday bringing you a brief overview for NFL and fantasy impact, both redraft and dynasty. Thanks for reading!
Jacksonville Jaguars 21 @ Cincinnati Bengals 24
Paul Brown Stadium Cincinnati, OH
You got the feeling in this game that Joe Burrow might have wanted some revenge against the college coach who didn't think he was good enough to put on the field. Burrow had himself a day, as the Bengals came back from 14-0 at the half to beat Urban Meyer and the Jaguars on Thursday night. The Bengals signal caller completed 25 passes for 348 yards and 2 touchdowns in the contest. The receiver stat lines were top heavy as Boyd, Chase, and TE C. J. Uzomah were targeted 26 times for 290 yards while all other receivers had only 6 targets for 58 yards combined.
The Jaguars had a decent day overall but couldn't keep pace with the Bengals. They remain winless on the season at 0-4. Trevor Lawrence keeps showing signs of improvement as a rookie quarterback, but just hasn't put it all together yet. Lawrence did rush for a TD in this game. Speaking of rushing, James Robinson had his most carries on the season (18) and produced 78 yards and two touchdowns. Laviska Shenault Jr. showed signs of life for the first time in a season that many expected him to break out, He had 6 catches for 99 yards. DJ Chark fractured his ankle early and will miss multiple weeks. The real take away from this game is that the Jaguars can't figure out a way to win. Urban Meyer has been a complete disaster at the helm and now is bringing added drama to the locker room with this recent story:
https://www.barstoolsports.com/blog/3386876/it-would-appear-that-urban-meyer-isnt-taking-his-0-4-start-too-hard

I feel like I talk about Urban Meyer every week, but he is losing games for this team and Jacksonville needs to go in a new direction.
Carolina Panthers 28 @ Dallas Cowboys 36
AT&T Stadium – Arlington, TX
Game Reviewed by Andrew you can find him at @AndrewCampey on Twitter
The 3-0 Panthers came to the Cowboys with an exceptional defense and it only took to the second series for the Cowboys to show their rushing chops against what was a very good rush defense going 80 yards for the score. The first half saw 4 touchdowns (Darnold with two rushing touchdowns, including an excellent 11 yard scamper for his second) scored as both teams moved the ball slowly against solid defensive play. The only difference at the half was a single point with the Cowboys opting to go for two (a penalty took them to the half yard line) but Schultz failed to get into the end zone.
The third quarter was something to behold for Cowboys fans, as they scored 20 points to Carolina's zero and flustered what had been a steady Carolina team up to that point. The quarter was not something the Panthers faithful wanted to see as they missed a field goal (54 yards), punt, interception, another interception on their four drives while the Cowboys went Touchdown, Touchdown, Touchdown, Field Goal (37 yards after Elliot could not pick up 1 yard on 3rd an 1). The first interception for Darnold was probably his worst play of the day. Failing to see Trevon Diggs and throwing the ball almost directly at his numbers, his second pick again by Diggs (5 interceptions in 4 games) was a decent throw but an excellent play by Diggs.
As the Cowboys did last week they seemed to take their foot off the pedal in the last quarter (with Diggs on the sideline for "rest" which is something to monitor this week) and the Panthers scored twice (both by DJ Moore) to bring the score closer.
The Cowboys have to walk away feeling great about their 3-1 record and beating a decent team on a short week. Prescott (14/22 188 yards, 4 touchdowns. 4 rushes for 35 yards) was masterful all day. His rushes were excellent and caught an exceptional defense off guard on several occasions, Ezekiel Elliot (20 carries 143 yards and a touchdown) was outstanding with Tony Pollard adding 67 yards. Amari Cooper had 69 yards and a touchdown despite dealing with a strained hamstring and Dalton Schultz had 58 yards and a touchdown however was lucky to get away with possible fumbles twice.
The Cowboys defence continues to play at a top 10 level and their offense can change tactics at any point to trick even the best defense. The Panthers would be disappointed with the result and if you played this game 100 times then 90 percent of the time it would probably be closer. They clearly got flustered in the 3rd and struggled to recover however they have to be comfortable knowing they have an excellent team from top to bottom. Despite his two interceptions Darnold (26/39 301 yards 2 touchdowns 2 interceptions, 6 rushes for 35 yards and touchdowns) showed real promise and DJ Moore was just doing DJ Moore things. Robbie Anderson was targeted 11 times pulling in 5 of those for 46 and Chuba Hubbard looked to have burst on his 57 yards.
Cleveland Browns 14 @ Minnesota Vikings 7
U.S. Bank Stadium – Minneapolis, MN
The Cleveland Browns are one of my favorite teams to watch so far this young season. The defense is suffocating and the punishing ground game reminds me of old school, smash mouth football from when I was a kid. Both of those elements were on full display this weekend. Myles Garrett and the defense sacked Kirk Cousins twice with four QB hits on the day and added an INT for good measure. Even when they didn't get to Cousins, they were making his life uncomfortable. On the other side of the ball, the two headed monster of Chubb and Hunt took the soul out of the Vikings defense combining for 191 total yards on the day! The Vikings as a team only had 255 total yards. The Browns came 11 yards shy of tripling up Minnesota in rushing yards.
The aforementioned Kirk Cousins had been having a stellar season thus far but he came back to earth in this one completing just 20 of his 38 pass attempts for 203 yards, 1 TD and 1 INT. He did a nice job of spreading the ball around with 5 different pass catchers having 6 or more targets on the day. Justin Jefferson was the teams leading receiver with 84 yards and TD. Look for Cousins to rebound in a big way against the Detroit Lions next week.
Detroit Lions 14 @ Chicago Bears 24
Soldier Field – Chicago, IL
The Bears and Justin Fields couldn't get anything right in his first NFL start last week. Fortunately, the schedule makers at the NFL had the Detroit Lions on stand by to help boost Fields confidence on Sunday. Where I was critical of the play calling last week, Matt Nagy course corrected and ran more play action and designed roll outs for Fields which play into the young man's strengths. The stat line wasn't eye popping, but he did enough to cement the victory for the Bears. David Montgomery ran strong through the porous Lions defense on his way to 106 yards and 2 TDs before injuring his knee in the fourth quarter. It seems like he avoided major injury but it's something to keep an eye on for fantasy purposes. Darnell Mooney had himself a nice little game as well catching 5 passes on 7 targets for 125 yards.
The Lions had two early turnovers in this one and they couldn't recover momentum after that. On the bright side, as they fade further and further into insignificance, no one cares how deep I dive into reviewing them. That means less work for me! Goff hasn't been the problem on this team and threw for 299 and 2 TDs on the day. The team around him is talent deficient and it holds him back. It's honestly going to be a very Lions type thing that is likely to happen this next offseason. They have made this offensive line above average which helps Goff find receivers despite having poor options to throw to. A clean pocket + tons of garbage time = big stats for Goff. The 2022 QB class appears to be an ugly bunch. You've built a team to succeed based on the assumption that you'd punt QB to the future and now there are no QBs to be found. You talk yourself into Goff since no one else is around and find out over the course of the next five years what the Rams already know. That Goff isn't the answer. It just never gets better for us Detroit fans…
Houston Texans 0 @ Buffalo Bills 40
Highmark Stadium – Orchard Park, NY
Buffalo's defense completely flummoxed Davis Mills enroute to a 40 – 0 Bills route. I don't think you can ignore the fact that the Bills have played the Steelers, Dolphins, Football Team, and Texans so far, but their scoring differential sits at 134 – 44 through four games and are playing great on both sides of the ball. It was a game that was turned over to the running game to salt away in pretty short order allowing Devin Singletary and Zack Moss to combine for 140 yards, with Moss adding a 4th quarter touchdown. The Bills play the Chiefs next week in what has game of the year potential.
The Texans were not good in this game. Davis Mills had -23 passing yards at the half, which means that well into the 3rd quarter he had thrown more picks than passing yards. Aside from Brandin Cooks, no one on this team is interesting to watch and should be avoided in fantasy at all costs. To add insult to injury, this was the worst loss in franchise history.
Indianapolis Colts 27 @ Miami Dolphins 17
Hard Rock Stadium – Miami, FL
I have to admit that I was excited to watch the Dolphins when the season started. I wanted to see a healthy Tua Tagovailoa in an offense that had him surrounded by play makers. That image is still mostly a figment of my imagination as Jacoby Brissett was the starting QB yet again as Tua recovers from broken ribs. Brissett is a fine backup but is never going to set the league on fire with his play. The Dolphins were only able to produce 203 yards of total offense on the day, 146 yards less than the Colts. DeVante Parker and Mike Gesicki for Miami are continuing to get consistent targets, although the quality of those targets might be argued. In shocking news, Will Fuller was injured in this game. For those counting at home, that makes injury number 837 in his 5 year career.
I ran a 5K over the weekend. Due to an achilles tendon injury I suffered three years ago in a serious (hyperbole) rec league softball game, I've been slow moving around since the race due to swelling in my ankle. Carson Wentz reminds me of myself when he tries to move around on those sore ankles of his. You can see it on his face and how he struggles to turn and cut that he's playing through pain. Fortunately for him and the Colts, he was able to make things happen with his arm and had support on the ground, namely Jonathan Taylor. He ran with purpose on his way to 103 yards and a TD. Michael Pittman JR saw another 8 targets on the day and continues his ascension to "complete dude wide receiver" status.
Kansas City Chiefs 42 @ Philadelphia Eagles 30
Lincoln Financial Field – Philadelphia, PA
Game Reviewed by Alex you can find him at @Alexo_ff on Twitter
The Chiefs pretty much won this game, which is only the 5th time in NFL history there were no punts in a game, in the 3rd quarter when they were up 28-16 and came back out in the 4th and easily scored two more TDs to go up 42-16. The last two Eagles TDs came in garbage time when the game was well out of hand. The Eagles did have 3 TDs overturned upon review for players stepping out of bounds. Fantasy-wise Jalen Hurts had a good day but in actual football though, he was, well, lacking. He was overthrowing passes, missing reads, and just doesn't look like a franchise QB. For fantasy, Hurts will serve just fine as a QB1 until he loses his job to Minshew.
Mahomes and Tyreek Hill were able to do whatever they wanted to do to the Eagles defense. Hill went for 11 for 189 yards on 12 targets. Oh and three TDs, one of which was a 40+ catch and run. Mahomes put on an impressive show throwing 24/30 for 278 yards and 5 passing TDs. Two of his passing TDs were underhand shovel passes, one to Clyde Edwards-Helaire and the other to TE, Fortson. Kelce had a quiet game only becoming part of the game when they needed him to move the sticks. He went 4/6 for 23 yards. CEH looks a lot better now that his preseason ankle sprain has seemed to heal up fully. He looked impressive on a few inside zone plays. He finally had a decent day going 102 yards on 14 carries with two receptions for 12 yards and a receiving TD.
Like I said, as long as Jalen Hurts is starting for the Eagles he should remain a top fantasy QB option but he needs to do better as a real NFL QB for that to continue to happen. He finished the game 32/48 for 387 yards and 2 TDs. He also had 8 carries for 42 yards. A lot of his stats came in 4th after there was no hope for the Eagles to come back in this game. Devonta Smith was getting open at will and looked like the real deal. He ended up with 7 catches for 122 yards on 11 targets. Both tight ends got involved, Ertz went 6/8 for 60 yards and Goedert went 5/5 for 56 yards and a TD. Both Goedert and Ertz had TDs called back. The RBs for the Eagles were basically non-existent until Gainwell ended up with a garbage time TD. There was not much usage on the ground for either Gainwell or Sanders. They were able to save their days with some receptions but they were uninvolved during most of the game though.
New York Giants 27 @ New Orleans Saints 21
Caesars Superdome – New Orleans, LA
It took overtime to do it, but Daniel Jones put the Giants on his back and carried them to victory over the Saints. Jones completed 70% of his pass attempts, logged 400 passing yards for 2 TDs and 1 INT, and rushed 4 times for 28 yards. He had four wideouts with over 70 yards receiving on the day. The lead dog of those pass catchers with Kenny Golladay, finally looking like he gelled with his new QB corralling 6 of his 8 targets for 116 yards. Saquon Barkley made some huge plays at the end of this game and in overtime to help cement the victory on his way to 124 total yards and 2 touchdowns.
The Saints hung around all day, despite having 79 less total yards on the day, mainly due to Alvin Kamara's 26 carries for 120 yards. The developing story for the Saints this season is Jameis Winston turning into a QB that takes care of the ball. He has only 2 INTs on the season and just looks different in this offense. The lack of turnovers but the other side of the coin is the low volume of passes they are asking him to make. He's averaging only 21.5 pass attempts per game and an ugly 7 yards per attempt average. This has potential for a tough offseason decision for the Saints. Stick with a new, conservative Winston, try out Taysom Hill who you have never trusted as your starting QB, or find someone in the draft. Stay tuned.
Tennessee Titans 24 @ New York Jets 27
MetLife Stadium – E. Rutherford, NJ
This one went to overtime and saw Randy Bullock missing a 49 yard game tying field goal attempt as the Jets outlasted the Titans. Zach Wilson recorded his first victory as an NFL QB. Wilson played well completing 21 passes for 297 yards, 2 touchdowns, and 1 INT. Jamison Crowder lead all Jets receivers with 9 targets on the day which seems to be a trend for Wilson and his slot option has seen consistent attention all season. Corey Davis was the big producer though, turning his 4 grabs into 111 yards and a touchdown. The defense was impressive in this one logging 7 sacks. The Jets look to keep this train rolling as they head to London to take on the Atlanta Falcons.
The Titans didn't have a bad game overall and this was more just a case of one team had to lose. Tennessee actually had 65 more total yards on the day and I'm not sure you can anything away from this loss. Ryan Tannehill and Derrick Henry had nice days for fantasy purposes. The one eyebrow raiser of the game was that Jeremy McNichols, who up until this point in his career has been cut from multiple teams and mostly rode the bench, was targeted 12 times, catching 8 for 74 yards. I seriously doubt this is anything more than a flash in the pan due to A.J. Brown and Julio Jones both missing this game with injuries.
Washington Football Team 34 @ Atlanta Falcons 30
Mercedes-Benz Stadium Atlanta, GA
I would like to start this review by saying that J.D. McKissic is a headache to figure out when to start in fantasy. I hope I started him in PPR leagues this week as he caught 5 balls for 44 yards and a TD to go along with his 15 rushing yards. The receiving touchdown came with just :33 seconds left in the game and secured the victory for the Washington Football Team. The man who got him the ball, Taylor Heinicke had a nice outing throwing for 290 yards and 3 touchdowns. Terry McLaurin was responsible for 2 touchdowns on 123 yards receiving on the day.
Cordarrelle Patterson was the story of the Falcons day notching 116 total yards and 3 touchdowns including a 42 yard TD that has been the Falcons longest play from scrimmage so far this season. Matt Ryan threw for 283 yards and 4 TDs on the day. Atlanta is a bit talent deficient and can't seem to overcome that. Mike Davis is not working out as lead running back. He logged 13 rushes for 14 yards on the day and is averaging just over 3 yards per carry on the season. Woof. We are still waiting for the Kyle Pitts breakout game but he received 9 more targets on the day. The volume is there and as long as that continues, that big day is still on the way.
Arizona Cardinals 37 @ Los Angeles Rams 20
SoFi Stadium – Inglewood, CA
Game Reviewed by Joe you can find him at @JoeJ_Clark on Twitter
That incredible T2T contributor and personality — "Joe Knows" — has been referring to the Arizona Cardinals as "the sexiest team" in the NFL and boy, that serious coming out party against the Rams in L.A. on 10/03/21 was tongue-on-the-floor smoking hot. Joe had referred to the Bucs, Rams, and Cowboys as the three elite teams in the NFC this year, with the Cards as the best of the rest but knocking on that "elite" door because they probably had more growth to go. Joe was wrong because the Cards have arrived.
The Cardinals manhandled a very well coached, talented, and balanced Rams team coming off their own very impressive statement win last week against the defending Super Bowl champs Bucs. The Rams had no answer for Cards QB Kyler Murray (and few teams consistently will) who went 24/32, 268-yards, 2-TDs (0-INTs), and 39 yards on 6 runs. Murray has some serious play-making WRs in Hopkins, Kirk and Moore, yet he spread the receptions around beautifully to Green (5/67), Hopkins (4/67), TE Williams (5/66) — who is rejuvenating his career in AZ and is a good waiver wire addition in fantasy now — Moore (3/28), and receptions to three others. RB Chase Edmunds ran for 120 yards on 12 carries, while former Steeler, RB James Conner, ran for 18/50 and 2-TDs.
Yet don't sleep on the Cards defense either. Letting up only 20 points against the high-powered Rams offense is darn impressive. In the first four games the Cards have allowed more than 20 points once and that was the 33-points they gave up to the Vikings (in a game the Cards won by 1-point) — and there's no shame in that because the Vikings have a high-powered offense themselves. A special shoutout to second year LB Isaiah Simmons who had 4 solo tackles and 3 assists in a bounce back season after looking lost in the first half of last year (his rookie season). In the first four games this year he has 19 solo tackles, 11 assisted tackles, 1-INT, and 2-forced fumbles. CB Byron Murphy Jr. also had 1-INT.
Rams QB Matt Stafford had a nice game himself with a 26/41, 280-yards, 2-TD/1-INT performance as did RB Darrell Henderson who rushed for 89 yards and WR Van Jefferson who caught 6 passes for 90 yards. However Stafford's best weapons — WR Cooper Kupp (who's been a monster so far this season) and WR Robert Woods — were held to a pedestrian (compared to their usual performances) 64-yards and 48-yards (with 1-TD) respectively. On the defensive side of the ball LB Leonard Floyd had his third sack of the season, and Safety Taylor Rapp continues his strong campaign with 12 total tackles (and currently has 35 total tackles on the season).
Seattle Seahawks 28 @ San Francisco 49ers 21
Levi's Stadium – Santa Clara, CA
This was a weird one with San Francisco falling just short of doubling up Seattle in total yardage yet still managing to lose by a touchdown. Seattle was efficient with their opportunities aside from the first five drives, all of which were three and out. Russell Wilson passed for 2 TDs and rushed for another. With the Seahawks only putting up 234 total yards on the day, the stat sheet wasn't exactly padded for the fantasy players, but Lockett, Metcalf, and Carson are the only guys you want to rely on from week to week other than Wilson of course.
The offense for the 49ers looked good for most of the game as evidenced by the stat lines. Jimmy Garoppolo was knocked out of this game with a calf injury at halftime and the rookie Trey Lance took over. Both QBs posted over 150 yards and combined for 3 touchdowns. Trey Lance only completed 50% of his passes but rushed 7 times for 41 yards. His style of play makes for more fun football from a fan perspective, but he is still raw and I think you could make arguments as to which QBs will equal more wins this season. Deebo Samuel continues to be a lynch pin for this offense and had another 156 yards receiving on the day. We got an extended look at Trey Sermon who looked good rushing 19 times for 89 yards. The 49ers travel to Arizona to take on the Cardinals in week 5 in what should be a good one.
Baltimore Ravens 23 @ Denver Broncos 7
Empower Field at Mile High – Denver, CO
The Ravens went over 100 yards rushing on the last play of the game to tie an NFL record of 43 consecutive 100-yard rushing games. However, this game was more about passing than rushing as Lamar Jackson completed 22 passes for 317 yards and a touchdown. Five different pass catchers were targeted five or more times in this one and the receiving yardage was spread fairly evenly between Marquise Brown, James Proche, and Mark Andrews. The Ravens defense also chipped in recording 5 sacks in this one.
Absolutely nothing went right for the Broncos. Starting QB Teddy Bridgewater was having a bad day completing just 43.7% of his passes, before things got worse when he had to leave the game due to a concussion at the end of the first half. Drew Lock stepped in and picked up where Teddy left off completing just over 50% and adding an INT for good measure. The lone bright spot was rookie running back Javonte Williams who keeps looking better with his limited touches. He carried the ball 7 times for 48 yards and caught 3 passes for 11 yards. Denver faces Pittsburgh next week in what should be an ugly game for offenses no matter who plays QB for the broncos.
Pittsburgh Steelers 17 @ Green Bay Packers 27
Lambeau Field – Green Bay, WI
Game Reviewed by Alex you can find him at @Alexo_ff on Twitter
It was a very pedestrian day in Green Bay. The Packers did not need to do much to win this game leaving a lot of the skill players lacking in fantasy. Aaron Rodgers ended with 20/36 for 248 yards and two passing TDs and a rushing TD. Davante Adams was able to haul in 6 catches for 64 yards. Aaron Jones was able to accumulate 48 yards on 15 rushes and 51 yards on 3 catches. These guys are still studs but they just weren't needed to get the win this particular week. It was the ancillary guys day to shine for Green Bay. Randall Cobb reminded everyone why Rodgers wanted him back in GB by going out and 5 receptions for 69(nice) yards and 2 TDs. Cobb may remain fantasy relevant until Valdes-Scantling returns from IR as Aaron Rodgers' secondary weapon in the passing game. AJ Dillion handled a majority of the work on the ground. He took 15 carries for 81 and one reception for 16 yards.
I think it's time to stick a fork in Big Ben. He's done. He is immobile, his arm looks shot, and his Oline isn't doing him any favors. He gave up an interception and a fumble on his way to 232 passing yards on 40 attempts(Wow). He did have one good throw to Diontae Johnson for his only passing TD. Johnson got the jump on Jaire Alexander and ended up with plenty of separation down the sideline at the front of the endzone. Jaire Alexander, one of the best CBs in the league, ended up hurting his shoulder in this game and would be a huge blow to the Packers defense. Anyway, back to the Steelers, Najee Harris was able to get in the endzone during the first half but didn't do much else until later in the second half when Ben started checking down to him. Najee closed the game with decent fantasy output, rushing 15 times for 61 yards and catching 6 out of 7 for 29 yards. Najee also reached a TD over the pile on the goal line. Ben was not able to connect with Juju Smith-Schuster. He was only able to reel in 2 passes on 8 targets for 11 yards. James Washington was far more successful catching 4 balls for 69(nice) yards. If Claypool remains sidelined with a hamstring injury, Washington may have some fantasy value but I wouldn't count on it with this offense being so anemic.
Tampa Bay Buccaneers 19 @ New England Patriots 17
Gillette Stadium – Foxborough, MA
Game Reviewed by Andrew you can find him at @AndrewCampey on Twitter
You're probably unaware however some guy called Tom used to play for New England and now plays for Tampa Bay. You'd think someone would have talked more about this game!
Ok sadly there's no sarcasm font so just accept this Simpsons gif and my apologies, however you're no doubt all over this game and what it meant to the teams involved.
No Rob Gronkowski was disappointing and a Tampa Bay -7 spread made this game not exactly a must watch (except for the story lines obviously) and in the end this game was rather ho hum!
With the rain failing constantly Tom Brady just didn't seem to get going all game (22/43 269 yards zero touchdowns or Interceptions)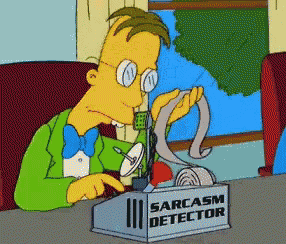 Mac Jones (31/40 275 yards 2 touchdowns and 1 interception) looked ok however gained most of his yards on short throws against a very depleted Tampa Bay secondary. You would have thought Leonard Fournette was a former Patriots legend as he ran for 91 yards on 20 carries (plus 3 catches for 47 yards) and seemed to have some spring in his step.
Jakobi Meyers led the Patriots in receiving 8 for 70 and throw two completed passes however whether it was the rain or the occasion getting to key members of both teams a 19 to 17 game sadly wasn't what many of us hoped we would see.
For Tampa Bay they walk away with a win that you could argue they didn't deserve or deserved to win by more (they failed to capitalise on a Mac Jones interception or a JJ Taylor fumble) and for New England they walk away disappointed with a loss however they must be confident they are a better team than their 1-3 record suggests.
Tom Brady broke the all time passing record however even that was somewhat underwhelming as at first it didn't look like he had enough yards, and then after a time out it appeared he had so there was little or no celebration of the fact. A disappointing game for the partial observer and it feels like Tom Brady and the Patriots are both happy this game is behind them so both teams can move forward with their season.
Las Vegas Raiders 14 @ Los Angeles Chargers 28
SoFi Stadium – Inglewood, CA
Game Reviewed by Andrew you can find him at @AndrewCampey on Twitter
A Monday Night Football game in Inglewood was always going to bring out some Raiders fans and both teams had crowd support in this one.
This was a game which I think you have to watch many times to really understand everything that happened. When the Chargers to score 28 points it might sound strange to say however the Raiders defense played well. At one point they were down to the 4th string Cornerback and still did a decent job of shutting down the Chargers offense. Ekeler (15 carries 117 yards 1 touchdown, 3 receptions 28 yards and a touchdown) was excellent and could have had more yards except for an early injury scare however the Chargers receiving list is odd to say the least Jared Cook 70 yards, Keenan Allen 36 yards, something called a Stephen Anderson 34 yards, Ekeler with his 28, and Donald Parnham Jr had 2 for 17 including a touchdown. You might be wondering if Mike Williams (ON HIS BIRTHDAY) was injured or missed the flight (at his home stadium which would be hard to do!) but no. He ended with 1 for 11 which was a massive head scratcher considering he was on a backup cornerback 6 inches shorter than him!
So how do you do a decent job on defense and still lose by 14? The answer is obvious and the Las Vegas offence just couldn't get anything going. Their first half is hard to look at Punt, Punt, Punt, Downs, Punt, Punt, End of Half (2 plays -3 yards). Their defense just couldn't get off the field hence it was 21 to 0 at the half.
The Raiders were better in the second half and had two touchdown drives in the third however they just couldn't do much against a decent Chargers defense.
Derek Carr (21/34 196 2 touchdowns and 1 Interception) couldn't get much going, Josh Jacobs returned however only managed 13 carries for 40 yards (not helped by the early deficit), and for the receivers the leader was Ruggs (3 for 60 yards however that included a great 51 yard catch), Waller 50 yards and 1 touchdown, and Renfrow 45 yards and 1 touchdown.
Both teams are now 3-1 with the Raiders taking on the Chicago Bears next week with the Chargers up against the Cleveland Browns in what is a brutal 5 week stretch (Dallas, Kansas City, Las Vegas, Cleveland, Baltimore).