The NFL is three weeks into the season and we've reached the crossroads where draft capital goes out the window and current season production is all we start to care about. We aren't fully there yet, but we will be by the end of week five. With that in mind, let's take a look at a few players who are massively underperforming when considering the draft capital needed to acquire them and I'll let you know if you should be a little more patient with them… or plain, old PANICKING!!!!! (Side note: online articles would be much more fun if they allowed space for memes and GIFs. This would be the perfect spot for a Kermit the Frog freaking out GIF).
Editors note:- As and you shall receive!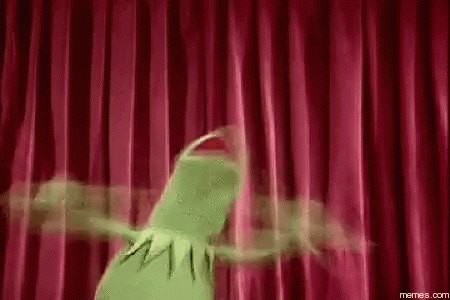 Jonathan Taylor:
After his amazing finish to last year, I was absolutely certain J.T. was going to be bringing the sexy back again this year. The volume was there for the first two weeks and then the efficiency was there in week three but Nyheim Hines vultured him in the red zone. The part that has me most concerned though has been Frank Reich. Up until this season, I thought he was one of the better coaches in the league; considering, he was a play or two away from beating the BIlls with a way over the hill version of Phillip Rivers. But now this year he looks like he wandered onto the sideline and doesn't know how he got there. How he could have a quarterback with two sprained ankles not hand the ball off to one of the best running backs in the league 30 times last week is beyond my ability to comprehend. So what should be done?
Patience: He was drafted in the first round for a reason. So far he has had some very tough game scripts. The Colts seem to love them some Nyhiem Hines given the almost even split on snap counts but J.T. leads in all of the categories besides receptions that we care about. He gets over 60% of the carries compared to Hines 25% and once the Colts get inside the red zone those numbers go up dramatically. J.T. is also getting 100% of the carries inside the 5 yard line. His stats so far have been subpar because he hasn't hit paydirt yet but positive regression will come at some point (hopefully a lot of it at fantasy football playoff time!). Lastly, don't forget, he has four games against Jacksonville and Houston still on the schedule. Find a way to weather the storm with the rest of your line up. Better days are ahead.
Antonio Gibson:
Outside of last week's awesome 73 yard screen pass taken to the house, Gibson's production has been concerning. In week one, he was decent. He saw volume and was efficient with it and, even though he didn't hit paydirt, it was encouraging that J.D. McKissic was nowhere to be seen. Then, Ryan Fitzpatrick went down and McKissic came back with a vengeance. Last week, outside of one play, we saw lower volume and even lower efficiency. Given the likely second round pick you invested, I'm sure you are concerned, so what should be done?
Patience: Last week was one of the most negative game scripts he should see all season and I think Fitzpatrick's injury threw the entire offensive scheme for the year out the window. It may take a few more weeks but head coach, Ron Rivera, and offensive coordinator, Scott Turner, will get things figured out sooner than later. Gibson has some tough games left on the schedule like Tampa Bay, Denver, and Phillidelphia's strong run defenses but he also has some pretty enticing matchups like Atlanta (this week), Kansas City, Seattle, and Dallas. As he showcased with his 73 yard touchdown last week Gibson can take it to the house at any time so don't bail on him now.
Allen Robinson:
Up until this year A-Rob had shown himself to be almost quarterback proof. He's suffered through the likes of Blake Bortles and Mitch Trubisky but this year even though he was going to start the year with Andy Dalton, most of the fantasy community was impatient to see the fireworks he was going to make when rookie Justin Fields took over at quarterback. None of that has happened so far and depending on your league's scoring he is most likely ranked somewhere in the 60's for scoring so far this year. So what should be done?
PANIC: I can't believe I'm typing these words but when the heck is Andy Dalton coming back? At least with him the volume (eleven targets in week one) was there. I get it. Fields is a rookie and the Browns defense is actually pretty good, although they hadn't played that well until last week but the part that has me most concerned right now is head coach Matt Nagy's part in all of this. He calls the plays on offense and last week showed I don't think he has any idea how to change his offense to what his players are capable of doing. He ran his guys out there and had them do the same offense he has been calling for years now and the Browns saw it coming from a mile away. Add on top of that the Bears have one of the worst offensive lines in the league (9 sacks last week!! In case you weren't aware, Justin Fields is very mobile) and I am extremely concerned about A-Rob.
Saquon Barkley:
I told you this was going to happen. Here's the receipt. So what should be done? (Spoiler alert: You'll be shocked by my answer… NOT!)
PANIC: Don't even come at me Saquon truthers with that he looked good this week. It was Atlanta. They're going to be picking inside the top five in the draft next year (second spoiler alert: so are the Giants). Take a look at his schedule the rest of the way. I'll wait… Yeah, it's bad. Two matchups against Philly, the Rams, Carolina, Tampa Bay, Miami, the Chargers and Chicago to go along with the goose egg he will put up on the BYE week and you're looking at a tough road ahead. And don't forget he still has Jason 'Vanilla' Garrett calling the plays and Danny 'I average a turnover per game' Jones (that one was rough but they can't all be winners). If you can sell him off the Atlanta game, you should. Even if it's for sixty cents on the dollar. 
Robert Woods:
The top option for the past few years, in one of the best passing attacks, is now a ghost in the machine. Cooper Kupp has been utterly brilliant and Tyler Higbee, while inconsistent, has begun to emerge from the shadows with the departure of Gerald Everett. So what should be done?
PANIC: I don't fully understand this one but what I do know is this: First, every year Robert Woods drives me insane. He's never consistent scoring fantasy points from week to week but the volume that offense produces vaults him into the 4th/5th rounds of fantasy drafts every year and I end up taking him (Am I putting him on this list and writing about him just to make myself feel better? Yes.). Second, Matthew Stafford doesn't know what Robert Woods looks like. Seriously if Woods was in a line up I don't think Stafford could pick him out since he NEVER LOOKS HIS WAY. I get that Cooper Kupp is amazing but when he's not open you'd think Woods would be the second option but you'd be 100 percent wrong. At this point, I don't think Woods is even the 5th option for Stafford on the check down list. My advice: Pray for one good week and sell him at the first chance you get. I'm never drafting this guy again. 
Stefon Diggs:
He hasn't been bad but he certainly hasn't been the top three guy you drafted him to be. On top of that the Buffalo offense has only looked like the Buffalo offense for one week. So what should be done?
Patience: The volume is there and as always volume is king in fantasy football. The efficiency will come. I'm not sure what took the Buffalo offense so long to get going but I have no doubts they will be a juggernaut again soon. My advice is to just ride this out a little longer and Diggs will be winning you games all by himself before you know it.
Calvin Ridley:
He is a similar case study to Stefon Diggs. He hasn't been bad but he certainly hasn't been worth the likely second round pick you invested in him. So what should be done?
Patience: I think… Wait, no… You should panic… Actually, on third thought, be patient. You'd think I'd be giving you the same advice I gave with Diggs. The volume is there so that should win out over time but there is something about that Atlanta offense that is very concerning. Head coach Arthur Smith was great as a coordinator but he looks even more lost than Frank Reich does on the sideline. Also, if it weren't for Ben Roethlisberger looking the way he does, we would all be saying that Matt Ryan is completely done and looks awful. He should be sending flowers and thank you cards to Ben Roethlisberger every week for pulling that spotlight away from him. For now, I think you have to hold Ridley and hope better days are ahead but this is one to keep a very close eye on.