Fantasy Football, throughout the years has seen this industry evolve from your standard scoring system to PPR (points per reception) system, Redraft to Dynasty leagues, and even from single Quarterback formats to super flex leagues where you start multiple Quarterbacks in the lineup. But the one thing we can say about it all is, it is another way to make the game we love even better to watch.
Fantasy football lets us brag to our friends that we are the champ within our league. That our knowledge is amongst the best about building the right roster and that you are the king of drafting and trading. That is why we love fantasy football.
With gambling becoming legal in more and more states, you can make a side hustle if you really know what you are doing. Winning leagues, daily fantasy football contests, and best ball leagues can add up quickly. The big wave hitting the football community the past couple of years is season long or weekly player prop bets. Put some money on the line if you think Patrick Mahomes is going to throw for 5000 yards, or Derrick Henry will rush for 2000 yards, or maybe Tyreek Hill will catch 16 touchdowns this season. You can even bet weekly on the over/under for individual player performances. There are multiple ways to build that bank roll and today I'm going to discuss some of this season's over/under quarterback player prop bets.
Zach Wilson
Zach Wilson a rookie that will be stepping in as the starting QB for the New York Jets. The over/under for the season for passing yards is 3,850 passing yards. As a rookie that is a tall task to complete but quite reachable. There are 17 games this season to accomplish this goal and if he averages 227 yards per game and stays healthy this is an easy over to lay some Pesos down on. The Jets and Wilson are likely to be behind in a lot of games so they should be throwing a lot. They did improve the offense by drafting offensive lineman Alijah Vera-Tucker, wide receiver Elijah Moore, and running back Michael Carter. But they are a young team that will have their bumps in the road during this journey. Expect some below-average games under the 227 yard mark but Wilson will also have some huge 300 plus games to help reach that 3,850 yard mark. I'm easily putting money on this over and I think it is a sure bet to win.
Trevor Lawrence is another rookie that will be throwing his hat into the QB ring this year. His over/under for the season is 4,150.5 yards. This seems like another attainable stat line for one of the most talented prospects coming out of college in recent years. The average for his game would need to be 245 yards per game which seem very doable. With new head coach Urban Meyers and the drafting of Travis Etienne plus the return of James Robinson, I could see them starting out this season with a run-first philosophy. Yet, the Jags are another relatively young team and I see them behind, potentially, in a lot of games and having to throw a lot to keep up. With all that being said, I'm perfectly comfortable laying down the over on Lawrence to throw for more than 4,150 yards for the season.
Trevor Lawrence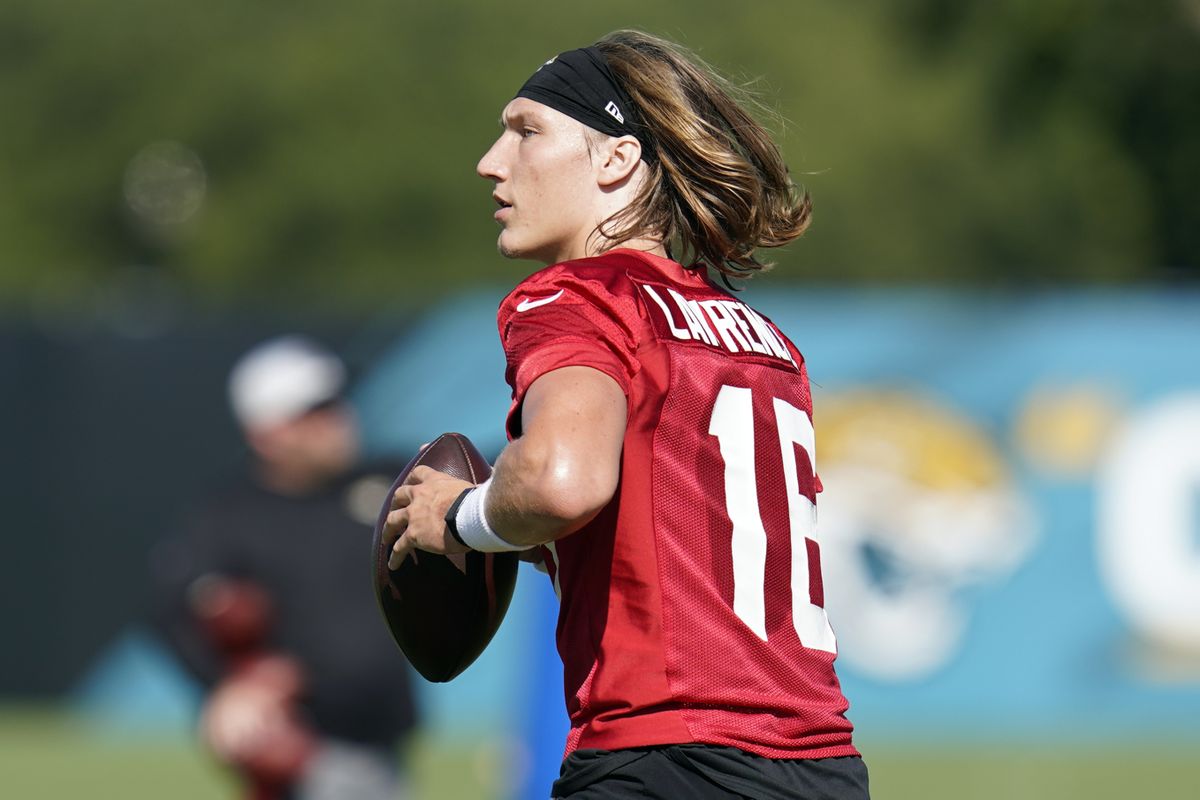 Matthew Stafford
Matthew Stafford is the new, shiny toy in Los Angeles.  A QB that head coach Sean McVay has been waiting for to really open up his offense and lead the Rams to the promised land of the Super Bowl. However, he faces a tough division that includes the Seahawks, 49ers and Cardinals. Stafford's over/under is 4,550.5 yards and the Rams' passing attack will need to average 268 yards per game and the recent injury to star RB Cam Akers it will most likely force them to throw a lot more which I already thought they were going to have to do anyways. So, I think this is another bet you can take the over on. This league has become such a pass-heavy league that this will affect a majority of all QB over/under bets.
Derek Carr is one of the most controversial quarterbacks every year, as he is always in discussions to be traded. Last year, Carr threw for 4,103 yards and his over/under for this season is 4,075 yds. He must average 239.7 yds per game which should be another reachable goal this year with the extra game.  Plus, Ruggs and Edwards will have another year under their belts and they should improve on their receiving game. The only thing that I can see prohibiting Carr from reaching this goal is if the newly installed offensive line doesn't hold up in pass protection and he gets injured or scared to throw. Tough one here but I'm all-in on the over as long as Waller remains his main weapon.
Derek Carr
Patrick Mahomes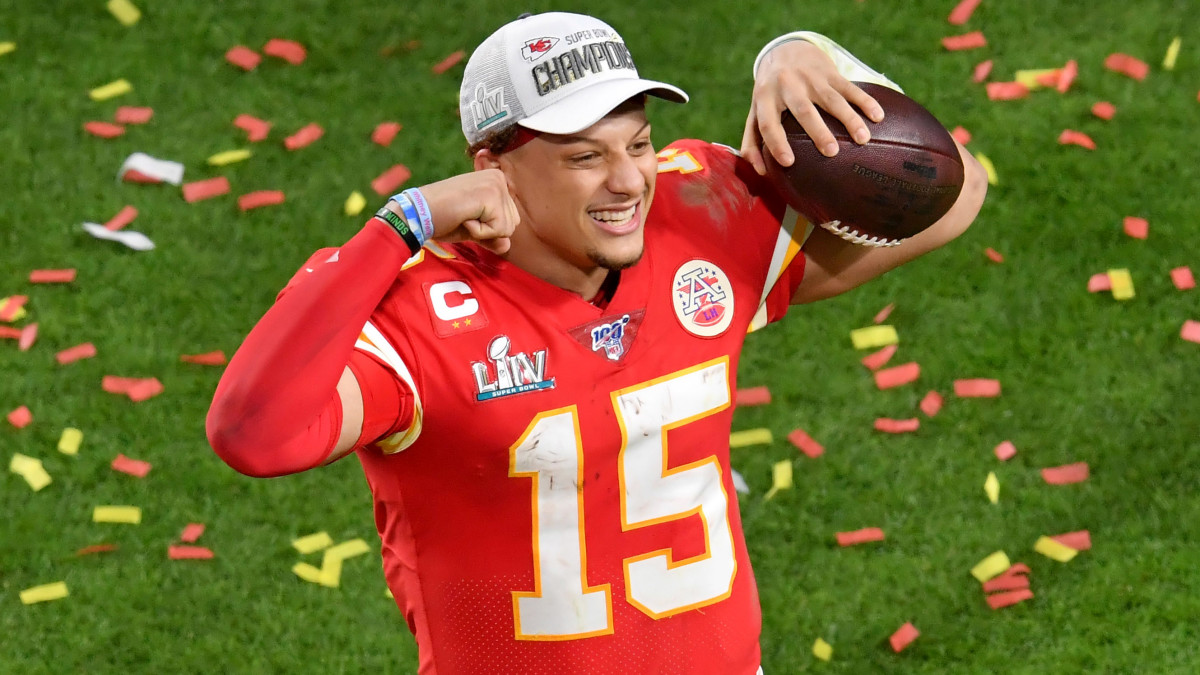 Patrick Mahomes' over/under is 5,000.5 passing yards. Easily with the name of Patrick Mahomes you are always going to bet the over but let's really look into this prop bet. Mahomes must average 295 yds per game and yeah as much as that seems to be high for any other QB this is Mahomes we are talking about and I like those odds. Although, I think on this one I am going to go for the under, even with the extra game thrown in there. The last two seasons he threw for 4031 and 4740 yds and teams are going to throw everything they have at him to make sure he does not have a 5000+ passing yard season. This will be a close one to bet on but I feel with another year for teams to game plan against the Chiefs they will more likely come back to the field then to pull away. I'm betting the under on this one.
Please follow up with me, as I will be posting more articles on prop bets with the other positions in the upcoming weeks before the season starts. I will also present my in-season takes on weekly prop bets and reveal at the end of the season how I did overall. I'm sure I will get a few right but definitely will go over the ones I missed. Hope you enjoy and partake in this year's prop bets.